How Long Does a Tarp Last? Maintain Your Tarp in the Best Condition with These Tips!
How long does a tarp last? If you're in the market for a new tarp, there are a few essential things you should know before and after buying a tarp, to make sure you get the best lifespan out of this new investment.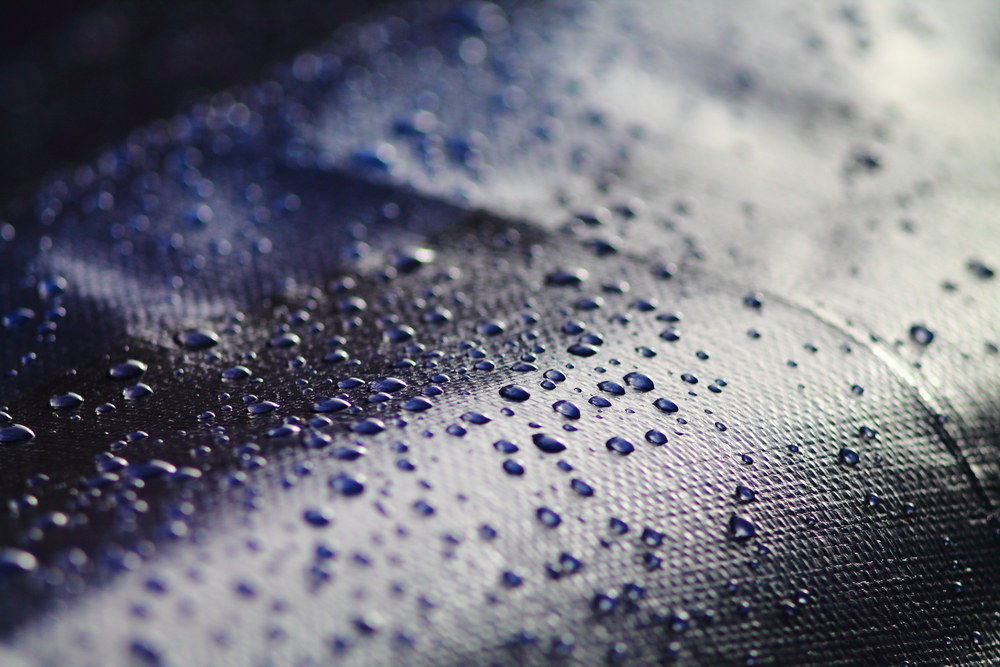 A tarp's lifespan depends on a lot of factors such as the material chosen, placement, UV, amongst a list of other factors. The way a tarp is taken care of and how it is treated will also determine how long your tarp will last.
Select the right tarp material for your needs
Whether you are in need of a tarpaulin for covering heavy engineering equipment, using it at construction sites, for truck trailers or truck bins or for agricultural purposes, it is important to know what material best suits your needs and how to get the best lifespan out of it. 
Different industries would benefit from different types of tarps so before any purchase is made, you want to make sure that you are investing in a tarp that you can rely on and will last the test of time. It might be an easy and quick fix to just go and grab the first cheapest tarp on the market, however, investing in durable quality tarps will go a long way. Read more on why investing in quality heavy tarps is the way to go here. 
Here at Westarp, we have a range of pre-manufactured sizes, but also provide custom tarps and can make sure your tarp is designed with the right size and shape that you need. Being 100% Australian designed and manufactured, we know our customers and their industries and can help you with the tarp material that is best suited for you that we know will last. If you want to read more about our custom tarp process for each industry, this step-by-step blog comes with all the information you need. 
Once you've selected the type of tarp and material you need, knowing how to maintain it properly is essential. Below are some tips on keeping your tarp in the best condition possible.
Tarp Maintenance Tips and Advice
Cleaning
If you are regularly using your tarp without putting it away for storage, consider a clean once a year or every other year. 
Depending on your tarp's material coating, only certain cleaning products can be used to clean your tarpaulin without causing damage. While some might suggest using soapy water or mild dish soap to clean your tarp, we highly recommend talking to our team to make sure you are using the right cleaning product for your chosen material as some might end up causing more damage than intended. Making sure your tarp is cleaned fairly regularly can positively impact its lifespan. 
Using your tarp properly
As previously mentioned, different industries might need different types of tarps and knowing how to use your chosen tarp properly is definitely an important factor when it comes to how long your tarp will last. 
Getting the right sized tarp, the right fit but also making sure that it has the right hems, eyelets, and reinforcements, where needed, can help with your tarp's lifespan. The difference between a custom made tarp and a pre-cut tarp might only appear minimal, but that will ensure that it fits accurately where needed. For example, on a truck tarp, a pre-cut tarp might result in some tugging and pulling on the material for a good and secure fit, which might result in the tearing of the material. Moreover, at Westarp, our custom made tarps are made with the highest industrial grade material compared to the low grade that is designed for household use, so you can rest assured that you are investing in the best possible tarp material that will last. 
If you are unsure about the hem type, eyelets and reinforcement you need for your tarp, give us a call on 08 6607 7888 and our friendly staff can help you with your custom tarp needs. 
Repairing your tarp
If you find yourself with a rip or a hole in your tarp, one of the first things before undertaking any repairs is making sure that the surface around the damage is clean. This will definitely help in the patching process. 
Again, depending on your tarp material, professional patch kits may help with a quick fix if you have the right one on hand. Your tarp might need a specific patch kit that is designed for a particular material, so care must be taken when deciding to patch a rip in your tarp.
Ripping and tearing is inevitable with some applications, but some materials are designed to prevent massive tearing once damaged. If you often find yourself having to patch your tarps, reach out to the Westarp team. We will help you find the right tarp material for you. Having been in the tarp business for over 30 years in Australia, we know the different industries like the back of our hands and can recommend a tarp that is more suitable.
Storing your tarp
Storing your tarp when not in use can definitely help your tarp last longer. 
While our tarps are designed to be used in the harshest conditions, such as dirt and mud, it is recommended to get rid of the mud and grime on your tarp before thinking of storing it away. Not only can dirt and grime shorten the lifespan of your tarp, but any chemicals and pollutants that might have been trapped in your tarp during its use, for example on construction sites, can degrade the material. Getting rid of any dirt and mud also means that there is no excess weight on your tarp when you're ready to store it in a safe spot. 
Another important thing to remember before locking your tarp away for the season is to ensure that you dry your tarp entirely beforehand to avoid moisture and mould damage, which can definitely affect your tarp's lifespan.
Get in touch with Westarp today
Knowing which type of tarp to invest in and how to take care of it ensures you get your money's worth, especially for high quality and heavy-duty tarps. 
Westarp offers the best quality commercial tarps for any situation. Whether you need one for farming, construction, or trucking, we have the perfect solution to heavy-duty tarps for your needs. Contact us today on 08 6607 7888 for more information on the range of tarps we have on offer or request a quote if you already have your mindset on a particular type of tarpaulin.