Overview:
SAFEST SYSTEM AVAILABLE ON THE MARKET
Can be used on End Tippers and Side Tippers
Wireless remote operation
Perfect tarp tension every time – with multiple tension settings
Eliminates the risk of injury
In-cab Switch, trailer-mounted switch and wireless remote operation
Rolls from Side to side in seconds
Strongest and most durable system on the market
Wireless remote offers in-cab operation
This AeroForce tarp system built from the ground up, delivering the ultimate in versatility, durability, and performance.
This AeroForce side-to-side tarp system is designed for multiple trailer configurations including end tippers or side tippers, so no matter what the application, we have the right tarp system for you.
OUR REVOLUTIONARY INTERNAL COMPRESSION SPRING TECHNOLOGY IS BUILT FOR THE LONG HAUL
*Shown with optional AeroMax motor
REVOLUTIONARY SPRINGS
The patent-pending internal compression spring technology is engineered to perform in even the harshest operating conditions. The heavy-duty, all-aluminum arm construction protects the spring from the road and environmental elements, ensuring maximum spring longevity.
MODULAR DESIGN ALLOWS FOR INSTALLATION FLEXIBILITY
The AeroForce pivots were designed for ease of installation and total installation flexibility. Using the same components, the tarp can be installed as either a standard roll or reverse roll. The modular design was purposely engineered to utilize like components on both the front and rear.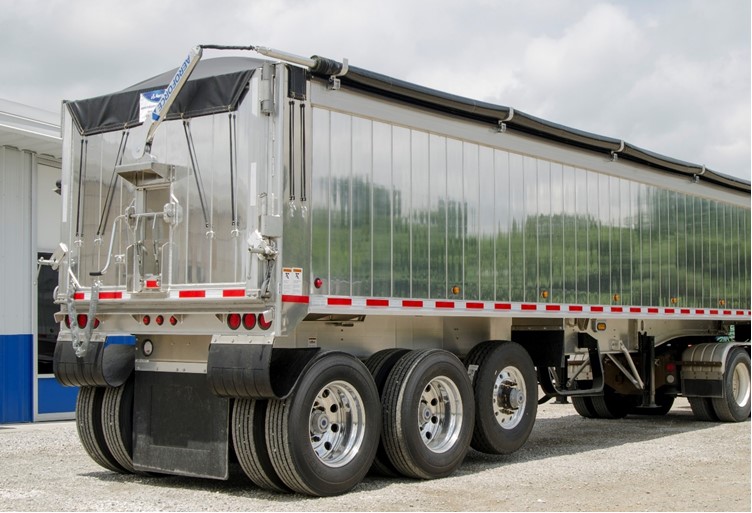 Westarp's AeroForce electric tarp system is a premium product and really is a quality step up in the market. It will protect your load and minimize your risk of injury at the touch of a button. If you are looking for a reliable and safe way to cover your semi-trailer or rigid truck, you can't go past the AeroForce S2S tarp system.
These systems are manufactured in the USA by a global leader in the manufacturing of tarp systems and trailer accessories. The company holds more than 75 patents and manufactures a complete line products for all applications.
RELIEVE THE PAIN!!
AeroForce S2S systems will remove all the hard work of manually winding the tarp over your load.
No more back strain
No more shoulder strains
No more standing out in the weather
No more wrestling the tarp in the wind
No more manual winding
No more operating tarps in high winds
And for all the Farmers and Grain Carting Contractors to CBH …. You won't have to hop out of the cab!!
Order your new Tippers specifying the AeroForce S2S System you can retrofit to your existing bins.
System Set-ups:
ForceGrip Arm with motor – Attaches to the front of yourEnd Tipper or Side TipperBin
ForceGrip Arm without motor – Attaches to the rear of your Side Tipper Bin
ForceLink Arm with enclosed chain – Attaches to the rear of your End Tipper Bin
Wiring Kit – Includes trailer switch, an in-cab switch, and wireless remote.