Our Custom Tarp Process for Each Industry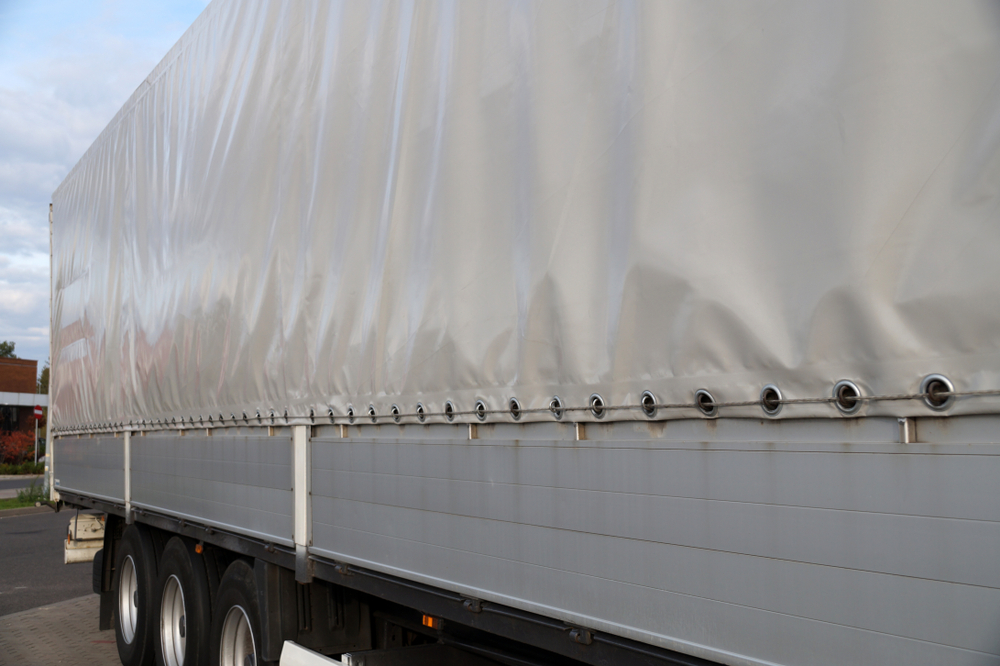 At Westarp, we have been designing and making custom tarpaulins in Western Australia for over 30 years. For us, the custom is standard. Whether you need industrial partitions, hay tarps, boat covers, machinery covers, or super heavy-duty tarps, we custom design every tarpaulin to meet your specific requirements. With a huge range of options available, fast turnaround times, and a commitment to excellence, you can be confident that we'll give you the best product at a competitive price.
What can our custom tarpaulins be used for?
Westarp is a preferred supplier of custom tarpaulins across a number of industries including mining, farming and agriculture, building and construction, and transport. Our heavy-duty tarps can be used for a wide range of applications, from large-scale industry projects to small-scale projects. Below are some common applications by industry.
Mining / Oil and Gas
Australia's mining/oil and gas industry sees some of the toughest conditions. Our team has over 30 years of experience designing and making custom tarps that can perform to a high level in the challenging conditions of the mining industry. Our tarpaulin fabrics are some of the highest strength and most chemically resistant options on the market, making them ideal for applications such as:
Pit and trench liners
Shade and shelter covers
Dust suppression solutions
Tank liners
Secondary containment
Floating covers
Waste or stormwater runoff
Farming and Agriculture
We have extensive experience designing custom tarpaulins that can cope with the extremes of the Australian climate for farming and agricultural applications. Our tarps are heat resistant and UV stabilized, making them ideal for applications such as:
Shelter stations
Hay covers
Shade for livestock
Machinery covers
Tank liners
Building and Construction
The building and construction industry has unique needs and challenging conditions that require robust tarpaulins to get the job done. Our industrial tarps can be custom designed to suit applications such as:
Pallet covers
Industrial curtains
Machinery covers
Chemical resistant bund liners
Transport and Logistics
Tarpaulins in the transport industry are exposed to extreme wear and tear. Our super heavy-duty tarps are built to cope with intense conditions while being highly practical and convenient. We have extensive experience designing transport tarps such as:
Roll tarps
Fitted tarps
Pull out tarps
Ready to get started? Below we walk you through the process of ordering a custom tarp with Westarp.
Step 1. Select your tarp type and size
We can manufacture custom tarpaulins to virtually any size and shape. Shapes can be 2D or 3D, depending on the surface you want to cover. Our standard shapes include rectangle, square, and box. Please provide us the dimensions of the tarpaulin, such as length, width, and height (if appropriate).
If you require something beyond the standard sizes and shapes, don't hesitate to get in touch. We work closely with our customers to ensure the best possible solution for their individual requirements. We have made heavy-duty custom tarps to suit a wide range of niche applications.
Step 2. Upload any photos or drawings to help demonstrate what you need
If you have any visual materials which can help demonstrate the shape and specific application of your custom tarp, please provide these when you send your enquiry. Photos and drawings can help speed up the communication process and ensure we understand your needs.
Step 3. Choose your fabric type and colour
We offer three high-quality, heavy-duty fabrics which are suitable for a range of applications across the mining, agriculture, transport, and construction industries. These fabrics are robust, durable, and made to industry standards.
Linear 400
Linear 400 is a high-quality polypropylene poly fabric that is designed for heavy-duty applications in the industrial and agricultural industries. It is coated twice on both sides and is made with a Tear Stop weave pattern to improve its resistance to tearing.
Flexile FR
Flexile FR is a premium quality polyvinyl chloride (PVC) fabric which can be used for a range of applications such as construction screens, grain covers, machinery covers, shed dividers and more. Flexile FR is coated with a gloss acrylic lacquer which helps provide protection from UV rays and resistance to fire.
Armour-X 900
Armour-X 900 is a high-quality 900gsm PVC coated polyester with a gloss acrylic lacquer on both sides. It is suitable for a range of extra heavy-duty applications including truck roll tarps and truck side curtains.
Step 4. Choose your hem and reinforcement type
Our custom tarpaulins can be made with a rope edge hem or a double thickness welded hem. We offer two standard options for securing your tarp: eyelets and D rings.
Eyelets are circular stainless steel rings that are punched into the hem of the tarp. D-rings are metal rings that are shaped like the letter "D". A thick band of fabric is looped through the D-rings and then the ends of the band are sewn into the hem of the tarp.
Both options are highly durable when done properly, however, eyelets have the advantage of not relying on stitching to be secured in place. Exposure to UV rays and the constant pull on the stitching for D-rings may weaken them over time.
At Westarp, we ensure both eyelets and D-rings are secured for maximum durability and performance in heavy-duty applications. If you are unsure which option is better for your application, please speak with one of our tarpaulin specialists.
Step 5. Tell us any extra details
Before you send off your request, please provide any extra details which will help us understand what you want the product to achieve. We can provide our heavy-duty tarps with or without ropes and we can include welded pockets for pipe and strap tie-down if required. Accessories such as zips, velcro, windows, and document pockets can all be supplied when requested.
If you have any questions about what's possible, chat with our expert team who will be happy to walk you through our large range of options.
Step 6. Send us your request and we'll get back to you promptly
Once you have sent through your custom order, we will be in contact with you promptly with a quote. We pride ourselves on our competitive pricing, high-quality products, and fast turnaround time. We can deliver to any location including remote sites and overseas.
For more information or to place a custom tarpaulin order, call the Westarp team today on 08 6607 7888