Heavy Duty Tarps for Construction, Agricultural, Industrial & Mining Applications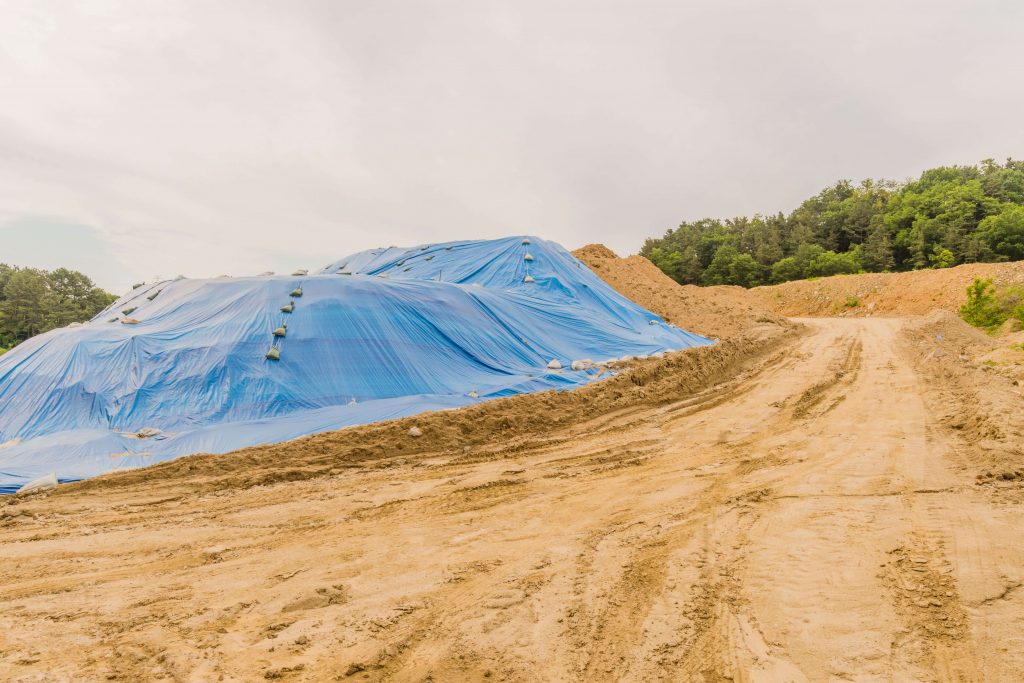 Are you looking for a heavy duty Tarps? Where should you look? There are many options out there; online shops, hardware stores, one-man band tarpaulin guys, you name it! One thing they all have in common is they all say their tarps are heavy-duty!… or in some instances Extra Heavy Duty! But what do they mean? Who should you believe?
Don't be caught out, a heavy duty tarpaulin in a PVC material would normally be approximately 900 gsm in weight, these are used for roll tarps in the transport industry. When it comes to an Extra Heavy Duty PVC Tarpaulin, the material would normally be approximately 1000+ gsm and above in weight, which are ideal for Water bladders, pillow tanks and other similar specialised applications. If you are considering a PP or PE (Polypropylene or Polyethylene) Tarpaulin, approximately 300- 360 gsm would be considered Heavy Duty and an Extra Heavy Duty Tarpaulin in PP or PE (Polypropylene or Polyethylene), would be around 400+ gsm. In saying this, it's always best to speak to your specialist tarpaulin manufacturer for advice on your specific needs, as there are applications where some materials will outperform others regardless of weight and also be more cost effective. This could be due to UV resistance, flex cracking resistance, manual handling and your specific application.
Westarp design and manufacture many quality heavy duty tarpaulin, whether its flat tarps to cover your machinery, grain, fertilizer, building site or even your sports cricket pitch.
Features that are commonly looked for in Heavy Duty Tarps:
Safe & Self Extinguishing Fire Retardant Properties
Attractive easy clean high gloss surfaces
High Tear Strength, Tensile Strength & Weld Adhesion
Print Capabilities
High UV Resistance
Superior resistance to flex cracking
Chemical Resistance
Australian Made
The team at Westarp are strong believers in supplying Australian companies with Australian made tarpaulins. As we all well know, there are a lot of imported products these days, and it includes products in the tarpaulin industry, but what we have found is that these products have a long way to go before being able to withstand the harsh, severe and unforgiving Australian conditions.
Benefits of working with Westarp:
Face to face onsite service
Reduced lead-times
Transparent manufacturing process including advanced welding technologies.
Quicker supply than Imported products
No Minimum order quantities
Local backup service & repairs
Australian company with Australian made tarpaulins
100% Australian designed and Manufactured Tarpaulins
ISO Certified Company for Quality and OHS
98% DIFOT – Highly Dependable Delivery Time
Dedicated customer Care Team with Fanatical Customer Service
Extensive range of fabrics including unique 'Tear-stop' and 'Fire-resistant' technology
In-house manufacturing – Guaranteed Quality Control
At Westarp you can be guaranteed to get open, honest and reliable advice to suit your requirements and all of our tarpaulins are manufactured to stringent quality management standards of ISO 9001
Whatever your requirements are, contact one of the team on 08 9690 1111 or email sales@westarp.com.au