How Do You Choose The Best Type of Truck Tarp for Your Bin?
Determine how much of the year the bin will be in service. If you're only going to be using the bin a few times a year, you're going to want to keep the initial cost of the tarp down. The way to do this is to order a very simple tarp with no reinforcements and standard duty components. On the other hand, if you're going to be using your truck tarp year-round, you'll want to order a tarp with full reinforcements, and heavy-duty components to last through the constant abuse that the tarp will be going through. 
When choosing the right truck tarp for your bin, most people don't know (and don't care for that matter) about the type of fabric used for this simple yet absolute necessity of a product. 
With Westarp, our key focus is quality, and the fabric we use for truck tarps is without a doubt the highest quality used in the industry today. The most durable type of truck tarp is one that has reinforced strips over the spreader or cross bars; over the center ridge pole as well as over the bin edge. Why this is so important is a no-brainer… It can basically DOUBLE the life of your truck tarp! This effectively makes your tarp "double skinned" and if you're using a truck tarp every day, you can see the benefits of this. Also in our tarp design, we use welded PVC webbing front and rear, which allows for a much tighter fit, and won't even break when the biggest truckie swings off it to get the tension.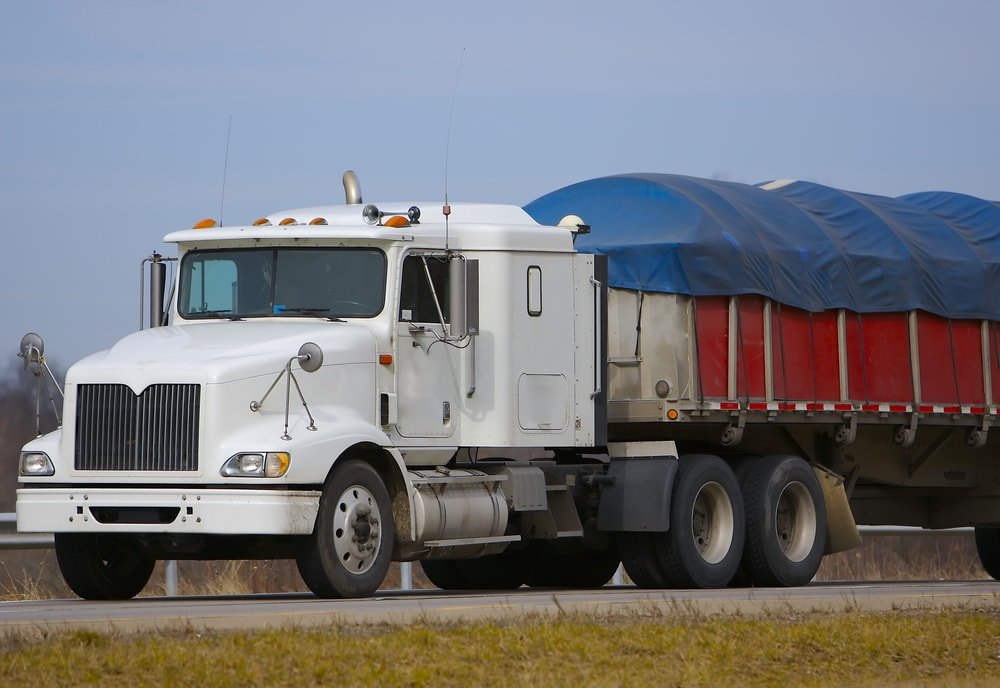 Another reason why Westarp truck tarps are the most durable is that we use a wedge welding technique rather than traditional sewing techniques. The pocket which your pipe feeds through is welded using a hot wedge welder, which is the strongest type of welding available. Over the other side, the rope edge which generally goes into an annex track to hold your tarpon is also welded using the same technique. Not only is the technique super strong, but the actual weld will also outlast your tarp, hands down. How much more durable CAN you even get? I'd like to know!
With truck tarps, durability is key, not just on the tarp, but all the steel or aluminium components that go into it. We have a standard duty and heavy-duty components, both of which have their uses which will be explained below. 
The difference between standard duty and heavy-duty roll tarp components is that the standard duty runs on 1" steel spigots on the tarp and handle, and the uni joint is smaller in size and not as easily adjusted.  The heavy-duty gear runs on 21 spline spigots on the handle and tarp roller pipe, as well as a heavy-duty uni joint which is much easier to adjust thanks to the spline design and simple one-button pull in pull out mechanism. The heavy-duty gear is generally more expensive, but being heavy-duty this stuff really lasts. Another thing with the heavy-duty uni joints is that we use anti seize on all our splines. What does this do? Have you ever tried to adjust your roll tarp after a year or two and the handle is absolutely seized inside the uni joint? Anti-seize takes care of this problem, which means you'll be able to use the same components for years to come.
 Also, another product which you may find useful is our heavy-duty spring kit. This kit contains an awesomely designed spring tensioning system whereby a large long spring sits inside the roller pipe, attached to a cable that comes out of the end of your roller pipe and attaches to the side of your bin. When you have a long tarp, typically over 9m in length, we install these spring kits to help the tarp roll back over when closing and eliminates the user having to "push" the tarp over using the handle and risking damaging the bin and bending the roller pipe. As the spring elongates, it sits inside a pvc poly pipe which allows for super smooth spring action. Competitors use these types of kits, but they generally use a type of shock cord, which over time degrades and eventually snaps. We've replaced a few of these!
There are a couple of different options when selecting roller pipe. The first, which is the cheapest option is a 40NB Galvanised pipe, which can be made to literally any length. The second is Aluminium roller pipe. Exclusive to Westarp, this is our premium option and offers low weight, easier rolling, and it also has a ribbed outer design to aid in rolling the tarp. As the Aluminium roller starts to turn, these ribs essentially grab and grip the tarp to keep it tighter all the way across the top of the bin. 
We understand that some tarps can be a funny kind of design, or require some special attention to detail. If you have special requirements for your tarp, whether it be different size pockets to suit roller pipe, different size annex track to fit the rope edge in, or some custom flap design, our team is ultra-efficient and flexible to meet your custom needs. 
When choosing a truck tarp the first thing that comes to mind is "Am I getting a good value?". When you contact our team at Westarp, we have a customer-centric attitude towards selling, which ensures you as the customer will always get exactly what YOU need and not what we want you to buy. 
Last but not least on the truck tarp choosing guide – Colour! We can do any colour you like, but a few of our popular ones are red, navy blue, white, orange, and yellow. Why not try and colour match your bin to your truck? 
I hope you find this blog helpful in finding the right truck tarp for you! Keep on truckin'!