Agricultural Covers – Agricultural Tarps
Agricultural cover tarps are one of the most economical ways to cover and protect your assets from the elements.
Westarp's covers can be made from a wide variety of materials with a couple mentioned below:
Canvacon which is an economical & lightweight (260-305gsm)
UV-stabilised coating and UV-stabilised base-cloth for long service life
3-year UV warranty and 3-year delamination warranty on the fabric
High levels of coating adhesion for improved weld strength and ease of welding
Class leading flex resistance for greater confidence in product performance
Class leading abrasion resistance for versatility in use
Dirt repellent PE coating provides good appearance, reduced maintenance processing and costs
Excellent lay flat characteristics for ease of fabrication and handling
100% recyclable for environmentally friendly disposal
Applications
Agricultural Tarp Covers
Builders Tarps, Roof Sheets & Covers
Bunker Covers
Camping Tarps, Liners & Covers
Caravan Annex Fabrics & Covers
Channel Liners
Concrete Underlay
Cricket Pitch Covers
Dome Shelters
Erosion Management
Fence Screen
Floating Cover
Gazebo & Pergola Covers
Grain Covers
Ground Cover / Sheet
Hay Tarps
Machinery Cover
Pond & Dam Liners
Privacy Screens
Tank Liners
Tarpaulin
Temporary Shelter
Truck & Trailer Covers
Truck Rollover Tarps
Water Barrier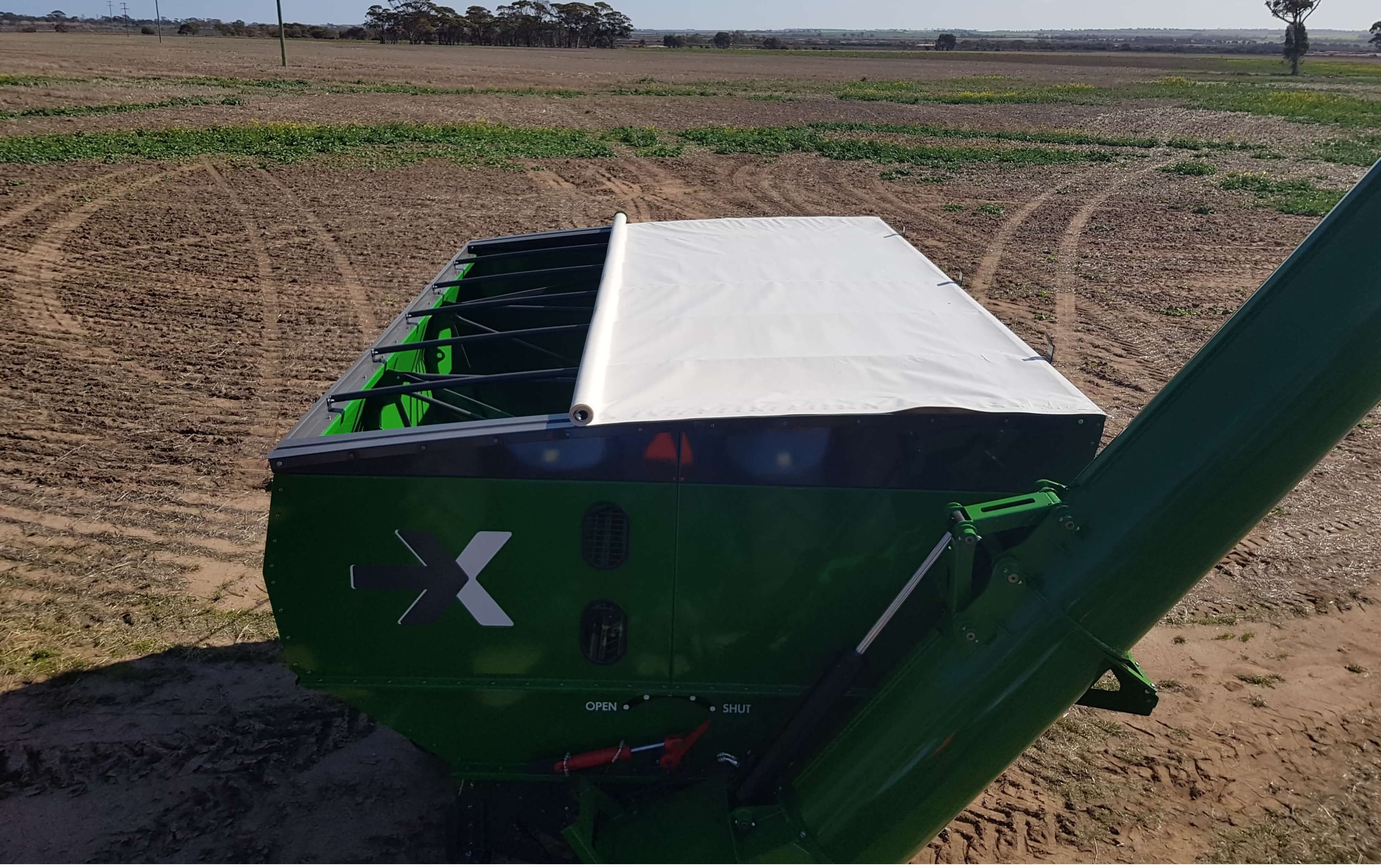 Landmark which is a Polypropylene material (340-400gsm)
UV-stabilised coating is applied using Advanced Coating Technology™ for class leading coating adhesion and superior resistance to flex cracking
Inherently flexible coating does not require polymeric or liquid plasticizer, which can leach out in inferior products
Dirt repellent PP coating, assisting in-field welding and seam strength
Superior strength to weight ratio, easier to fabricate, install and handle
Excellent UV durability, chemical and flex crack resistance, aiding tarpaulin lifetime
Environmentally friendly, lead and phthalate free and 100% recyclable
Developed and Coated in Australia
Applications
Boat Covers
Builders Tarps, Roof Sheets & Covers
Bunker Covers
Camping Tarps, Liners & Covers
Dome Shelters
Grain Covers
Ground Cover / Sheet
Machinery Cover
Pond & Dam Liners
Tarpaulin
Temporary Shelter
Water Barrier
PVC – Heavy Duty  (500gsm – 900gsm)
Vast Colour Range
Fire retardant material
UV stabilised
Printable
Extremely Strong and durable
Applications
Truck side curtains
Roll-over Truck tarps
H/Duty Tarpaulin Covers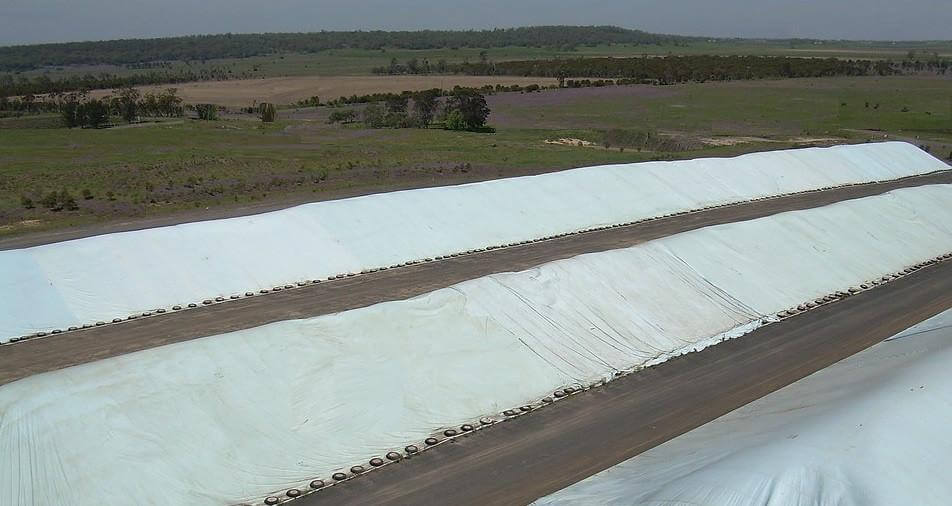 Westarp have a lot of additional fabrics that they stock, which enables them to provide very quick lead-times and always supply the most suitable material for the job. UV Warranties vary on the fabrics from 3yrs – 12yrs which will give you the peace of mind you need regarding longevity. Westarp has had agricultural covers out in the market 20yrs that haven't been replaced, which shows that our products are well and truly going above and beyond.
As we all know, seeding and harvest is an extremely busy and stressful time of year for any farmer and what they want is a quick, simple and reliable solution.
It's an important time for all farmers, stress clouding the air. Covering grain is the first issue, transporting it safely is the next issue but once it is hay, how does one protect it then? Hay comes in all shapes and sizes and is not always easy to just store away in a shed. Tarps can help here too. Bales are often seen littering a farmer's fields, vulnerable to the elements. Rather than letting those bales spoil because there was not enough room in the shed, throw a tarp over them and wrap them up.
Agricultural cover tarps are highly effective and once set up, these types of tarps can be reused year after year; completely economical and provide longevity. They are completely customisable and can be made to suit anyone's needs.
Whether it's a grain bunker cover for a typical 'U' shape design bunker, a machinery or hay cover to even a dam or tank liner, Westarp has years of experience and knowledge and can provide the best solution to meet your requirements.
Tarps are also vital in assisting farmers in the transport of their grain. Often seen making the journey cross country, grain tippers glide passed in style with their form fitting attire on show. Each trailer is equipped with a fitted roll tarp that is sealed to prevent water and the other elements from getting into the grain or bulk product. The tough and resilient heavy duty tarp material allows for the trailers to travel years without worry or wear. Sporting an array of bright, stylish colours, these grain tippers protect their loads from the harsh Australian elements.
Speak to one of our tarp specialists who can provide a cost effective and reliable product to suit your needs. Call us @ 9690 1111   or mail to sales@westarp.com.au